Regular price
Sale price
$22.99 USD
Unit price
per
Sale
Sold out
About this item

Why A Cat Needs A Scratching Board:It destroys your furniture, punctures its own pads when sharpening nails, and is often boring when you're not home without enemies scratching.
Transformable Shapes:Magic Organ Cat Scratcher Toy has a fun shape that's great for stretching & playing on and is something they'll love to get their claws intoSuitable for cats of all ages! No cat can resist it, Two in one for claw grinding and playing.It can be folded into a bone shape, folded into a crib to sleep in, or scratched at will to make cats love claws.Rosydawn BEITELL
UNIQUE DESING: Premium scratching textures design,our cat scratching pad more closely mimics tree bark.Different touching experience makes it more irresistible for the cats. More importantly with this design,The cat scratch pad is 50% more durable than the normal ones.
Durable & Natural Material: Made of heavy duty corrugated and 100% recycled cardboard,so the cardboard cat scratcher is strong enough to resist the sharpest claws for a fair enough long time.It is also safe and non-toxic.Even the glue used in the construction is corn-starch.Perfectly healthy for your adorable cats.
Cat'S Happiness:This cat board can unleash the cat's nature, from childhood to adulthood, it can accompany it for a long time, and it can also save you money on other scratching boards.
Product Dimensions

Size : 9.5 x 9.5 x 4 inches; 12.56 Ounces
Share
View full details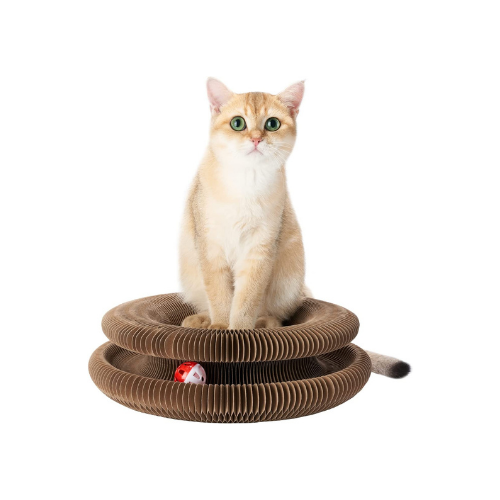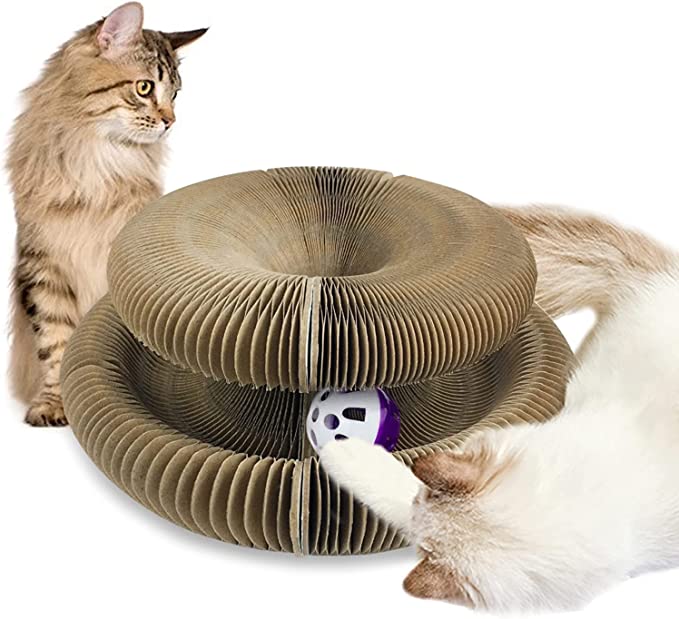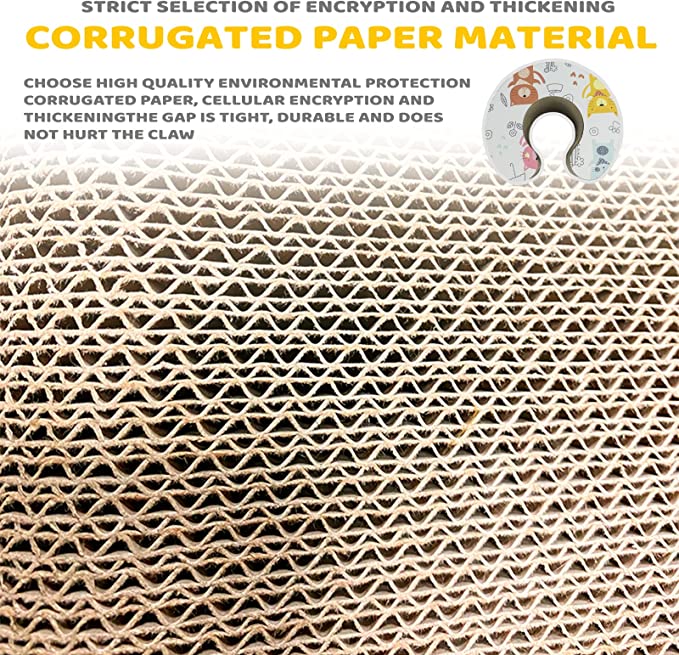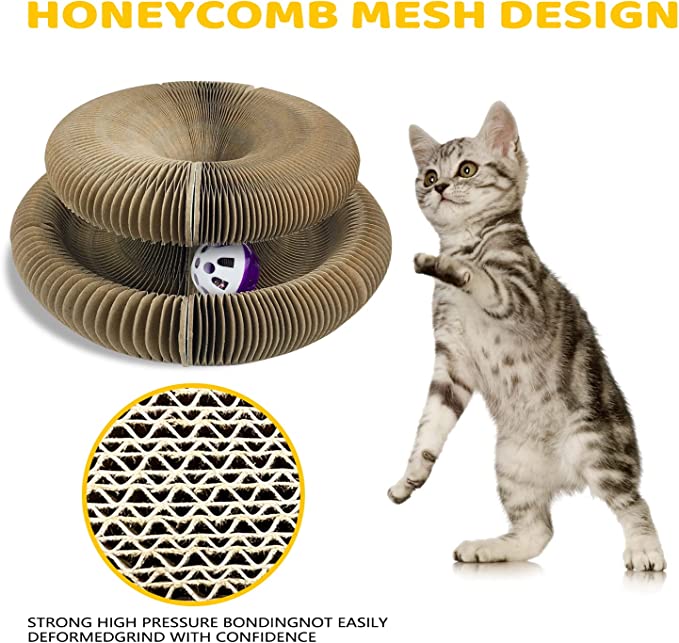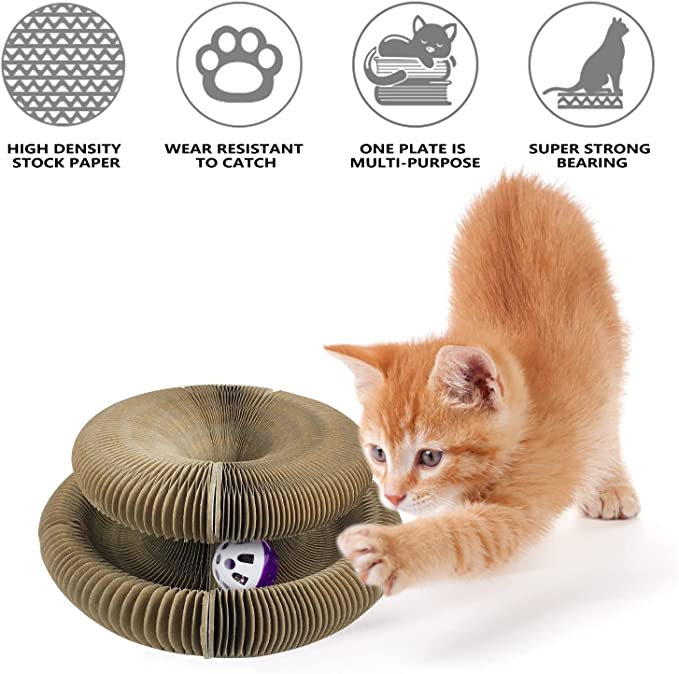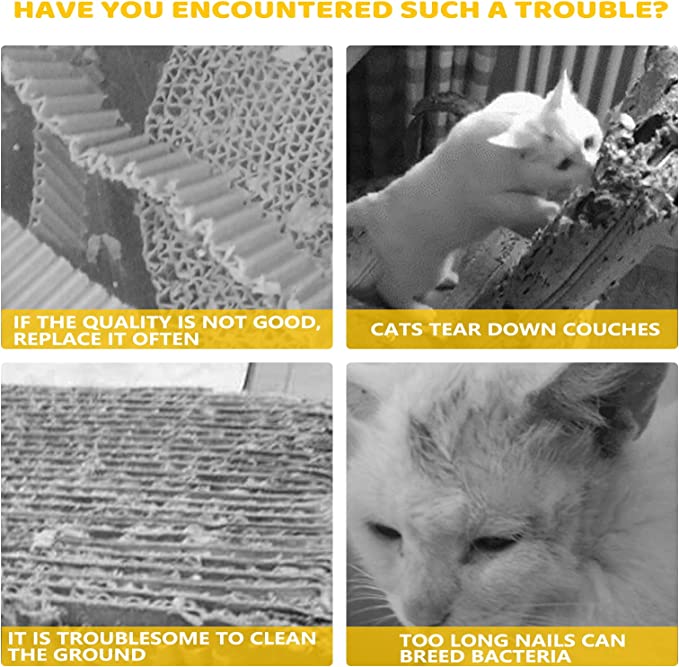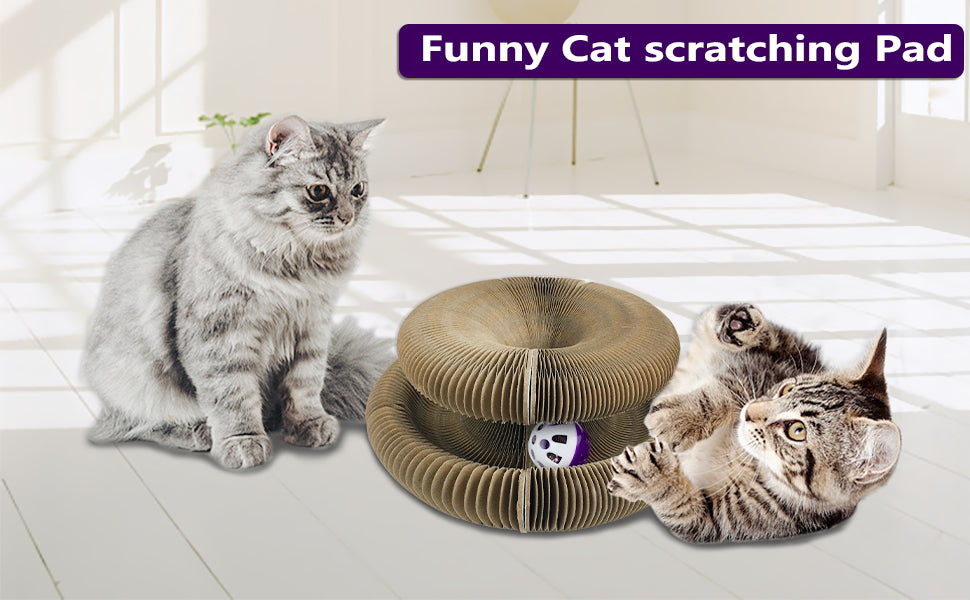 Cat toy

The high-density three-dimensional cardboard structure with a diameter of 5 inches after unfolding, is stronger and more durable than ordinary cat scratching boards. The shape will change with the cat's play can satisfy the cat's curiosity.

Organ cat scratching board

Magic organ cat ball toy is made of high-quality corrugated paper material, which is durable.

Cat Scratch Pad

The structure is precisely cut by a CNC machine and has smooth edges that won't cut the cat's skin or stuck the cat's claws.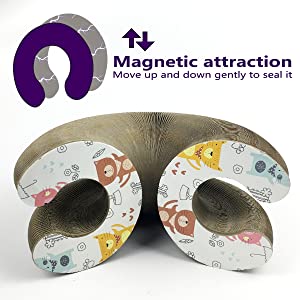 Connected by the magnets at both ends
the magnets can link multiple components together to form a giant cat tunnel, it's perfect for families with multiple cats.